There have been many website builders around since the 90's, oldest to remember is the Geocities. But now it is time to get on the advanced website builder software which can offer you various options for the site. WIX is one such platform that you will not want to leave, get everything you want, from adding a perfect logo to improving your SEO. Also, you can utilize advanced analytical tools for examining the online presence of site.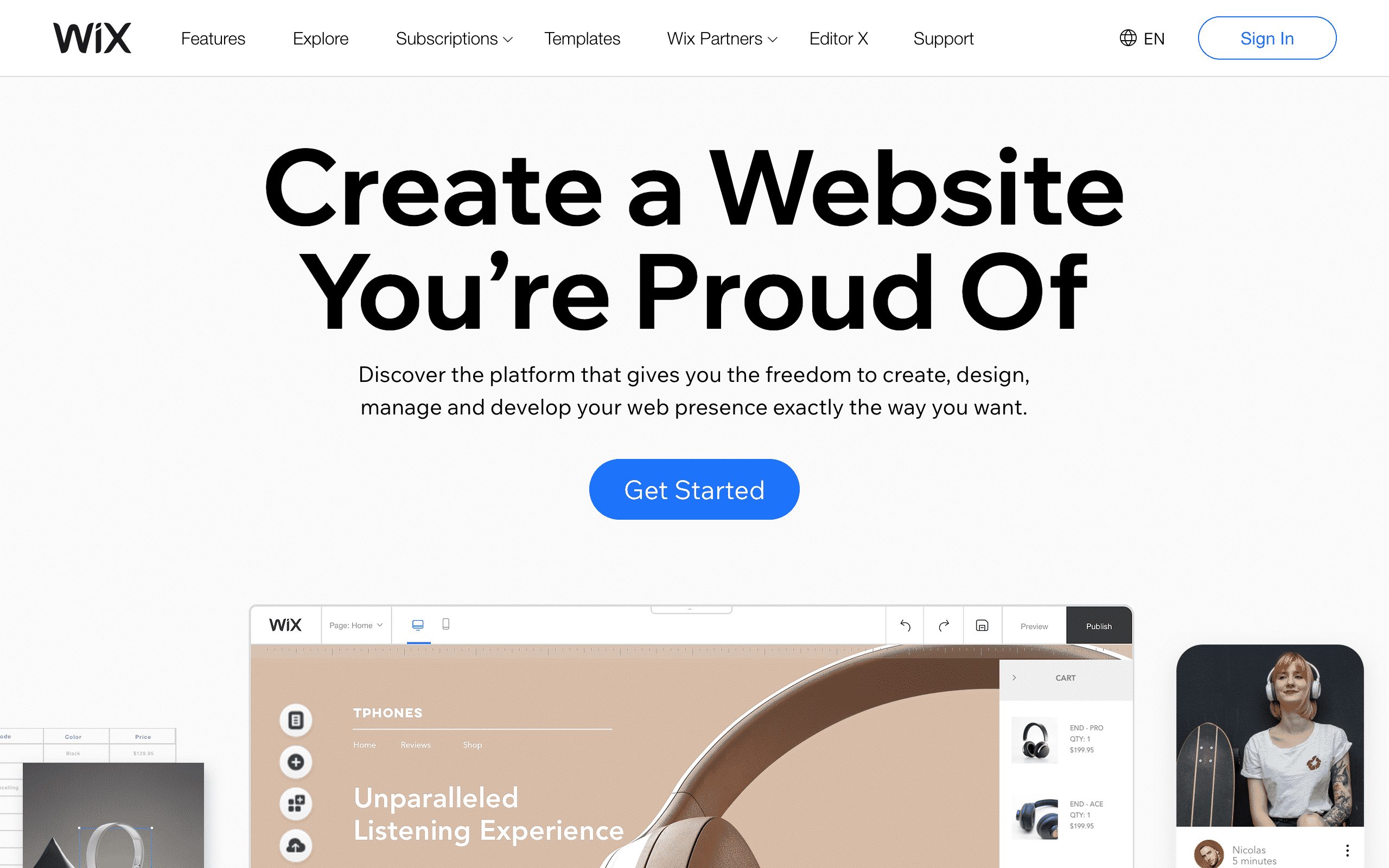 Let's go through few the benefits of choosing WIX as your Website Builder.
Good Site Speed:
One of the most important factors while you need to look in to is the site speed. Every one of us is certainly interested to choose a platform that can provide the ultimate speed for your site. Fortunately, WIX is great and incredibly fast too. It means hosting a site with WIX is surely not a problem, you can be reliable upon WIX servers to offer you fastest speed. With passing time too, you can determine almost no downtime.
Huge Template Collection:
Undoubtedly, almost every site building tool has to offer different form of templates for use of customers. It helps us to most of them to build a site without any problems.  Being completely generous with their users, WIX offers more than 500 templates which is indeed a great standard, comparatively. You can pick from wide range of categories that suits best to your niche. You can also find some templates which have basic pre entered content, you can easily build a site. Also, there are templates to build an ecommerce site too.
Drag and Drop Interface:
One of the most popular features that you can get with this software is the intuitive drag and drop interface. Interface is quite easy to use which comes with a perfect balance for all the site builders. They keep it easy for starters and offer multiple options for turning their site in to a powerful website with the help of various extensions. The WIX editor which is a mobile editor, it will allow you to edit and preview the site the way it would appear on mobile phones. However, WIX is working on few changes.
Extend Features with WIX App Market:
If you don't want to rely on drag and drop feature then WIX app market is a great option to go for. Instead of adding few features through editor, shifting to WIX App Editor is a great choice which is more like an entire eco system. These Apps are sort of like plugins which can be used to perform any specific task that is necessary for the site. For instance, it can cover options like chat, forum, events, ecommerce and more such.
WIX is in the market from a longer time and surely a great option to pick for building and designing a website. It provides you build any kind of website, be it a normal site or an ecommerce site. It is surely a great option to consider.
Stay connected to us for more such info.