One of the oldest hosting providers who are in this industry since 1977 is Dream Host that have their offices located in Los Angeles, Berea in California, Portland and Oregon. It is one of the most leading company providing their services for 1.5 million+ site with more than 450,000 members all around the world.
This hosting has a unique relationship build with WordPress that is officially recommended too. They also come with various advantages like unlimited data storage and unlimited bandwidth. Also, it permits for hosting unlimited sites with unlimited MySQL databases and more such features.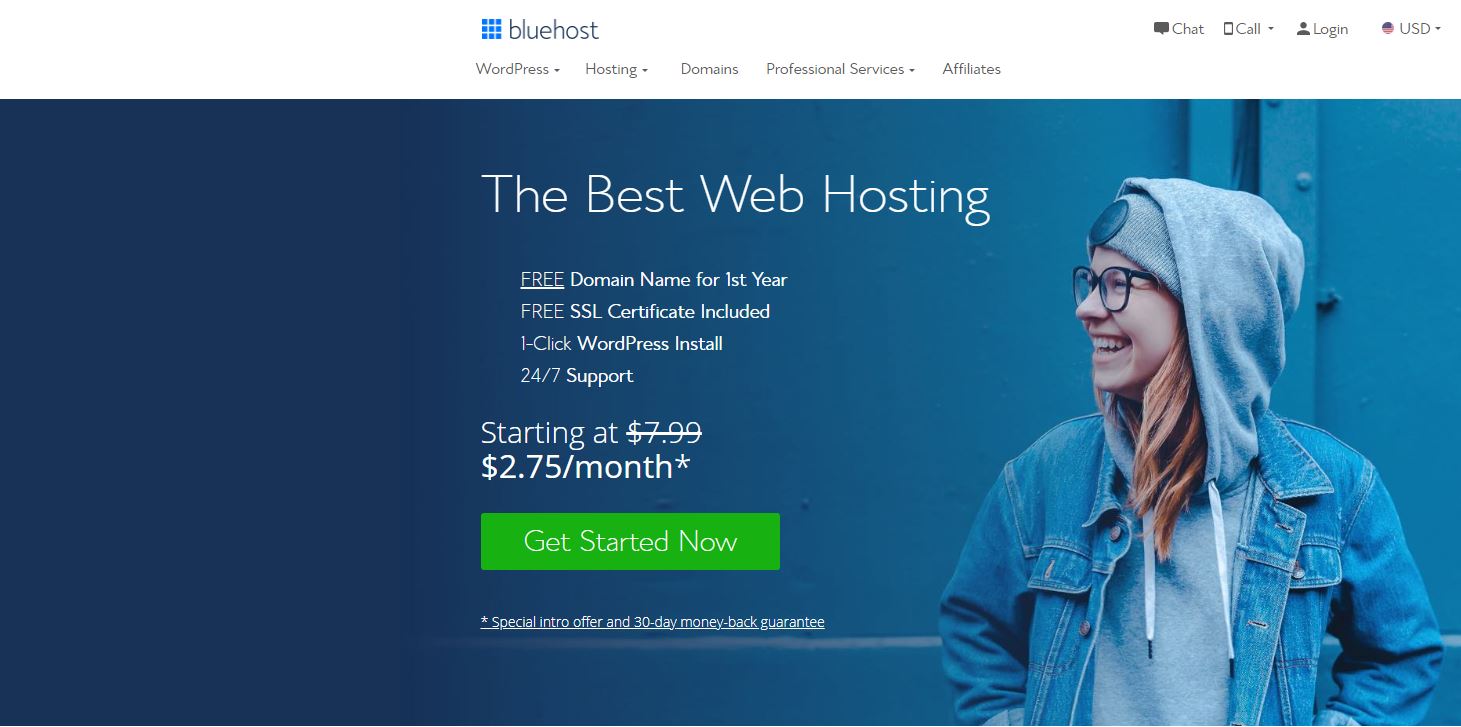 Let's have a look on best hosting plans by dream host.
Shared Hosting
With shared hosting plans you can enjoy various amazing features like free domain, WP website builder, unlimited traffic, free SSL security, SSD storage, etc. They also come with advanced features like PHP7.1 support, full CGI access, IPV6 support, MySQL databases, easy control panel and more such. This hosting comes with two shared hosting plans that is shared starter and shared unlimited pack which starts from $2.59 and $5.95 per month if the plans are purchased for 3 years.
VPS Hosting
VPS hosting comes with various resources to provide you the best performance. If you are looking for a hosting with heavy resources for your website and have higher expectation with website performance, then VPS hosting can suit best to your requirements. This hosting can be more expensive than compared to shared hosting as you can enjoy more resources for your site. This hosting comes with four hosting plans that is Basic, Business, Professional and Enterprise which starts from $10.00 per month if the plans are purchased for 3 years.
Dedicated Hosting
One of the best hosting that a person can choose to buy for excellent website speed and you can be reliable upon, then dedicated hosting is the one. This hosting is best for large ecommerce sites, high traffic websites, agencies with high profile clients or more. This is a complete dedicated hosting package which consist of DDoS protection, 100% uptime guarantee, full root access, shell access, RAID1 storage, server monitoring, 24×7 customer support and more. Dedicated hosting by dream host starts from $149 per month.
WordPress Hosting
One of the best WordPress hosting that you can get from is dream host. WordPress.org has also officially recommended as the best web hosting provider. Some of the most common features that comes with this hosting is a custom easy to use cPanel, email hosting, 24×7 hours supports and more. This hosting comes with four hosting plans that is Starter, Basic, Plus, and Advanced which starts from $2.59 per month. If you are looking for a basic blog then basic plans goes well and advanced hosting for high traffic site.
With the passing year, Dream host has become one of the leading companies that you can choose for advanced hosting features for your site. It also has an excellent feature with every hosting plan for your website.
Keep Visiting to know more.