Launched in 2006, HostPapa is now one of the world's leading providers of web hosting services. It offers variety of hosting plans to choose from which includes reseller-hosting, shared hosting and VPS hosting with modest rates and limitless advanced features.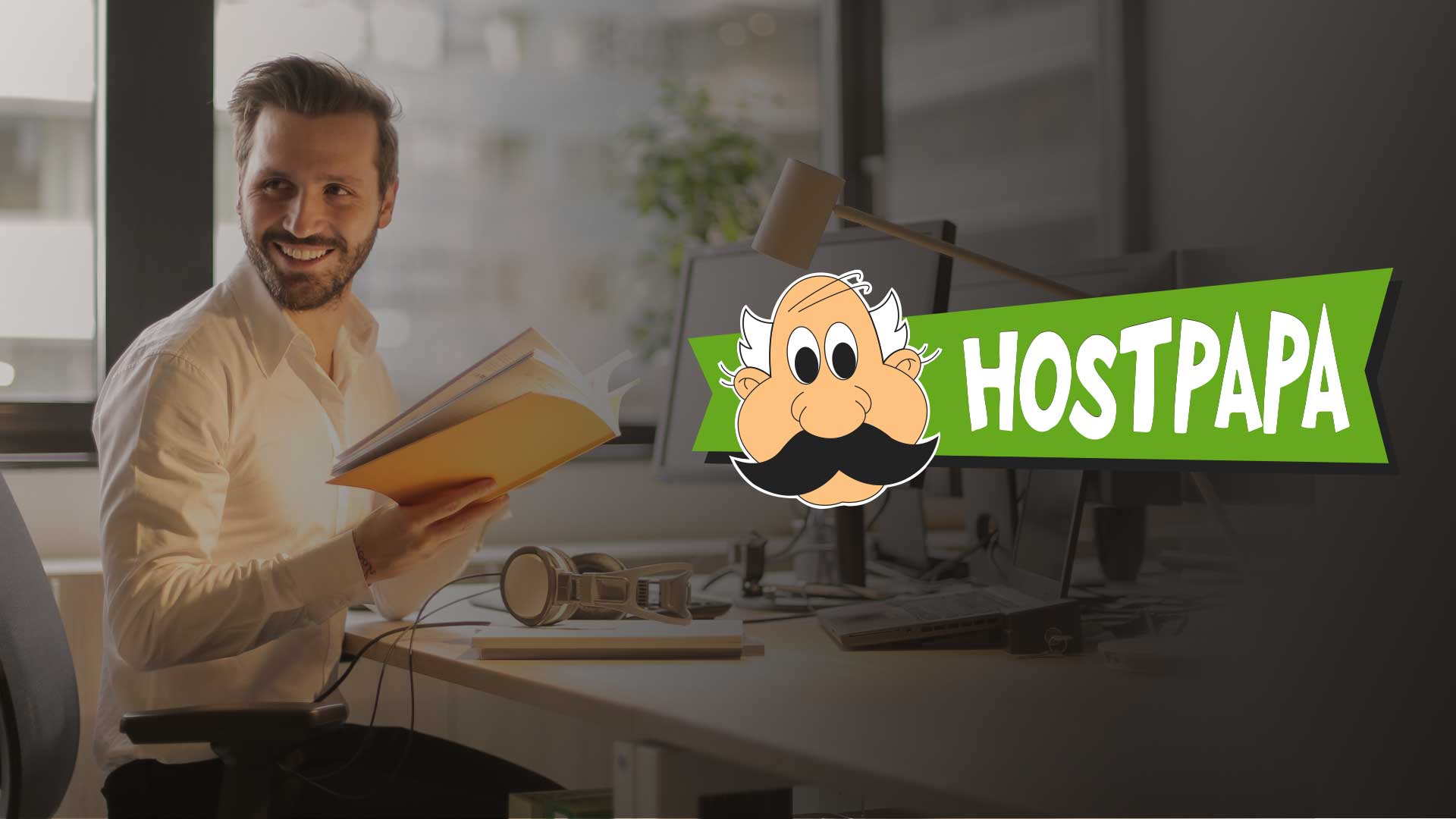 Time efficient
HostPapa is one of the most considerate web hosting providers for those running short of time and are completely new to the web hosting industry as HostPapa offers numerous advanced yet user-friendly tools making the journey of beginners easy. You will no more have to seek help from experts nor waste hours together to understand the working of the apps and tools. These tools and apps will let you constantly track and manage the activities to be performed. Moreover, you can launch your business website on the web within a short period of time, thanks to its user-friendly interface.
Cost-effective
Besides saving time, with HostPapa you can even cut down on major expenses which includes hiring a website developer to help you develop a website in order to launch it on the web. The user-friendly website building tools will let anyone develop a professional looking website with no previous coding experience required. HostPapa offers 450 plus apps to use for developing a website as per your preference for free of cost.
Incredible Speed
The faster the loading speed is, the lower the bounce rate is and this plays a major role in influencing Google bots in order to improve your website rankings on the search engine result pages. Considering the importance of fast loading speed of the website, the inbuilt servers will not disappoint you as it will level-up the loading speed of your website contributing a prominent experience to the users.
Security & Rescue Team
Security is utmost important factor that needs to be paid extra attention, all the efforts made to improvise your website will go in vain if the website isn't safe. Therefore, to protect your website from various fraudulent activities and threats, HostPapa offers the upgraded security features, intrusion detections and firewall protection to ensure that your website is secure.
cPanel
cPanel is the easiest yet the most compelling control panel to work with. Being the industry standard, the user-friendly interface will ensure giving a smooth journey in understanding and controlling activities of the website.
Reliable Customer Support
The award winning customer support team of HostPapa pledges to help you in every situation at the earliest. You can reach out to customer support them via live chat, phone support and or emailing, they will be available at your service for 24/7 to help you resolve your issues.
To conclude
HostPapa currently houses more than five hundred thousand websites that demonstrates how the business has been successful since its launch. Be the HostPapa's next customer and take advantage of the tremendous advantages it offers. The organisation will allow you, along with a personalised domain name, to launch your website.
The power of HostPapa is to provide users with superior Web Hosting services without obstacles and with an effective value for their money. The outstanding characteristics of HostPapa turn your website into a strong web hosting tool for beginning, building and extending it without problems.
 Keep linked to us to learn more about the HostPapa web hosting plans. Thanks for the time