4 Things We Love About GreenGeeks
Founded in the year 2008, Green Geeks is one of the leading web hosting providers that you can pick for your site. It is founded by an American entrepreneur named Trey Gardner who was alarmed by the energy of web hosting company which started with a mission of the most eco friendly web hosting company in the world.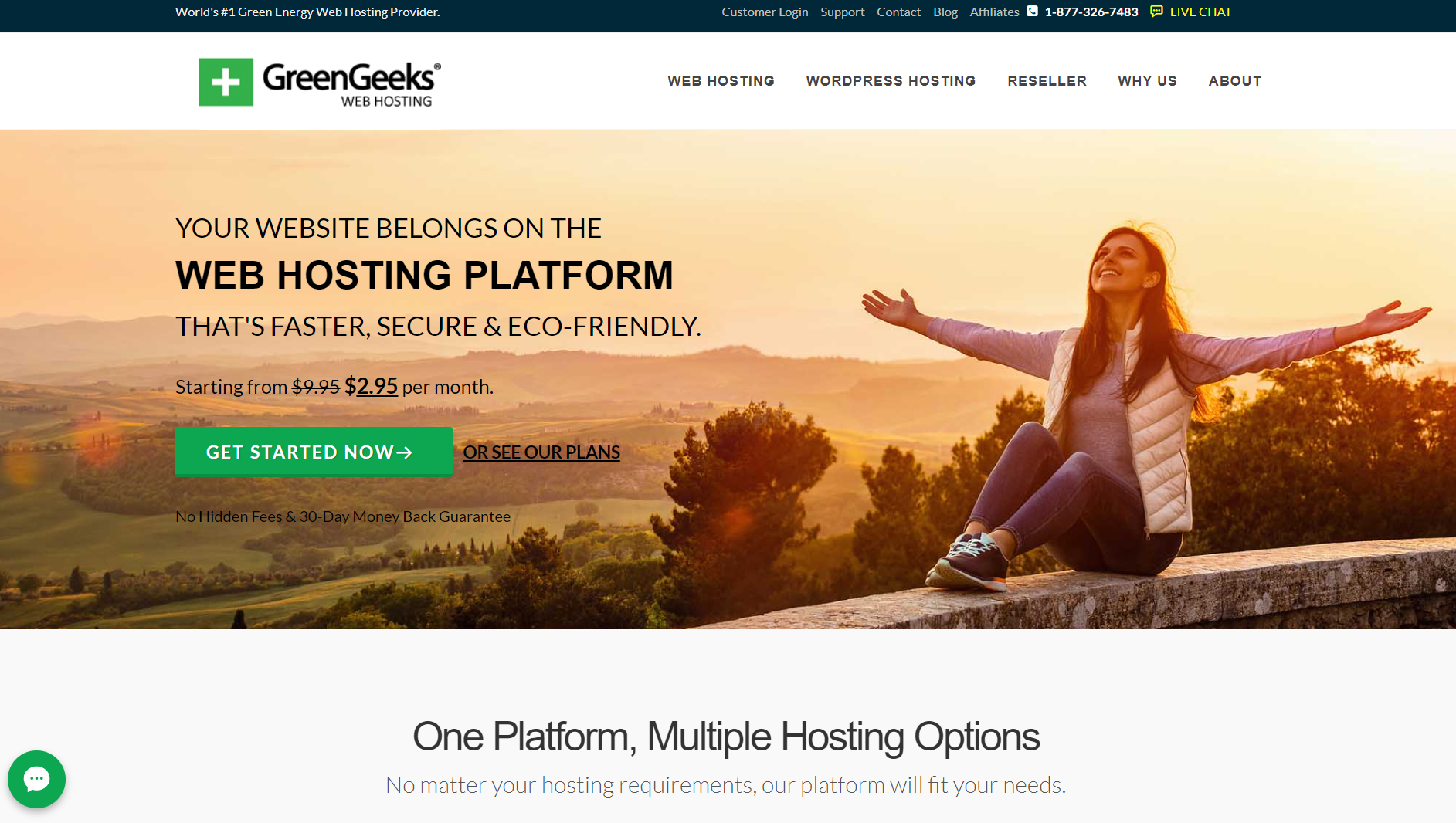 Today, lets have a close look on the best features about GreenGeeks that you will love.
It is 300% Green:
Many of feel that internet is truly not environmentally friendly, but it is not the same with Green Geeks. Here, in Green Geeks, every data center is stacked up with server which has to always be on, secured and climate controlled. Hosting with this company will not only be carbon neutral but carbon reducing. They claim to replace the energy they consume three times more by purchasing wind energy credits which are then credited back to grid. They are also certified green and are awarded for the same.
They are Certainly Fast:
The first thing that we always look upon is the speed of the website which indeed makes a lot of difference. The impact of how fast a website can load have a huge impact on the users and audiences, be it from which region they locate to. With no doubt, Green Geeks will never fail to impress you with the excellent speed server, no matter from which place you choose to host. They certainly use the latest speed primed technology such as SSD RAID 10 storage arrays. Thus, this hosting in incredibly fast.
They Offer Optimizations to Speed Up:
One reason for how quickly a website loads is how your efficient is your host server. This company surely knows what is important for their users which is why offer various optimizations that can help you in speeding up the website. They come with an inhouse cache Powercacher which is combined with Lite Speed Cache for page speed acceleration. They also have HTTP3, QUIC for speeding up browser loading time. Yes, they also have Cloud Flare Integration included. With all the features you can also have a cPanel for easy control.
Can be Reliable up to 99.9% Uptime:
One of the best indicators on how reliable your hosting provider can be is the Uptime, you can get an uptime guarantee of 99.9%. They tend to follow a container based approach to make sure you keep your hosting account secure. If the server goes down, you can get a compensation for the problems caused. However, the guarantee does not include any kind of cyber-attack, any type of DDoS internet or services interrupted via a client error. You can surely rely upon them for a strong uptime.
With being the most eco friendly hosting company you have also trust them for providing best performance. This hosting comes with great features and benefits for their users which you may love. This hosting is best suited for small medium sites.
Keep Visiting to know more!
Thank You!