Is FatCow the perfect web host for you?
Highlights
Inexpensive web hosting services is literally every webmaster's dream. Building your websites in the cheapest way possible while ensuring that everything is perfect about your site, is a common goal. FatCow is a reliable web hosting company which comes under the Endurance International Brand is totally compatible with personal as well as business websites. They have numerous themes which are capable enough to make your website look attractive and unique.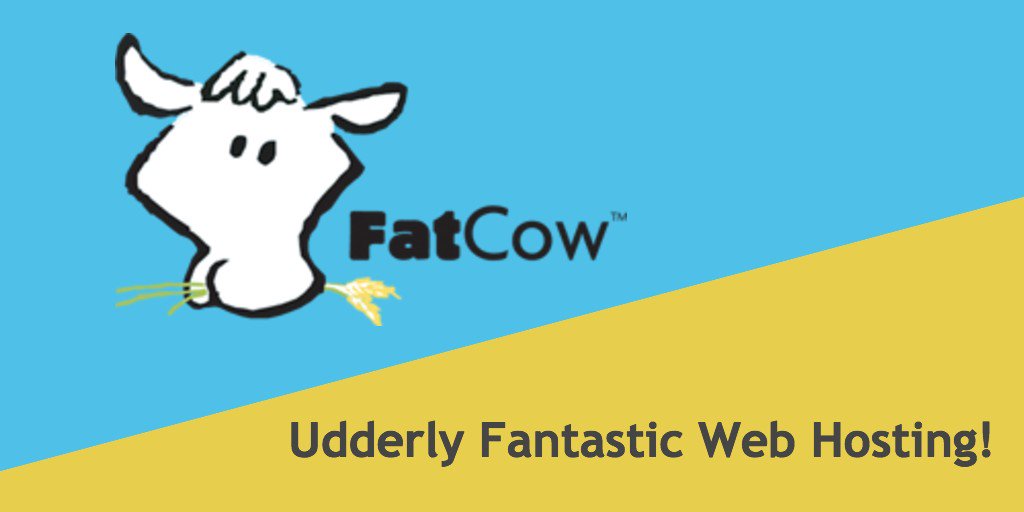 Features which have grabbed some attention!
FatCow has A+ rating and one of the best hosting companies rated by Better Business Bureau (BBB). Its super cheap and yet reliable web host which makes use of some robust servers that helps the users to operate websites in maximum speed.
Though it has a silly name, but when it comes to performance and business, this web host is super effective. The best part about FatCow is that they are a green hosting company and this fact has attracted a lot many users around.
Just like how iPage Web hosting company doesn't claim any 99.999% uptime guarantee, similarly FatCow also doesn't offer any uptime guarantee. But when you start using this web host, you can notice that FatCow can actually boast of almost 100% uptime guarantee and also great responsiveness. Maybe they are waiting for the users to experience the magic themselves. But a reminder would be good enough.
As mentioned earlier, their robust servers ensure that the websites are super responsive and runs with high speed. In case one server goes down, the other server takes its place and this actually reduces the maximum chances of any downtime.
The data center OF FatCow is located in Boston, USA which makes use of 800 servers. Also, you can be ensured about absolute security and surveillance as the center is 24/7/365 under tight security and observation. Apart from the physical protection, the servers are protected with the help of firewalls.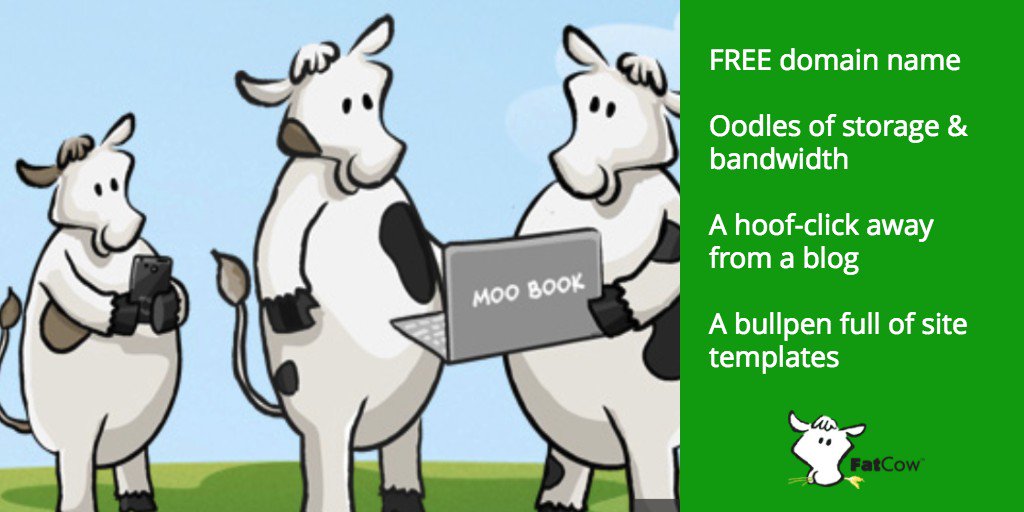 Why choose FatCow hosting?
As a webmaster, you would always wish for a web host who wouldn't mind going extra miles to fulfil your dreams about your website. FatCow purely understands this and makes sure that the website that you create is always successful online. Also, there are variety of tools which you can choose in order to make your website appear creative and also ensure a proper functioning. Along with the website design and operation, FatCow also makes sure that your website is absolutely safe in their hands by providing your site with all the security measures. With FatCow, you can witness how your site climbs search engine rankings and also performs well online.
Plan and Pricing
| | |
| --- | --- |
| Price of the Plan | $4.08/mo. |
| Setup Fees | Free |
| Domain Names | 1 free for the first year |
| Money back guarantee | 30 days |
| Domains Per Account | Unlimited |
| Emails Per Account | Unlimited |
| WordPress Tool | YES |
| 24/7 Support | Phone and Live chat |
# The package under FatCow is capable of many add-ons and various reporting software at a very good price. You can check further on Fatcow.com for more details and take advantage of the periodic discounts.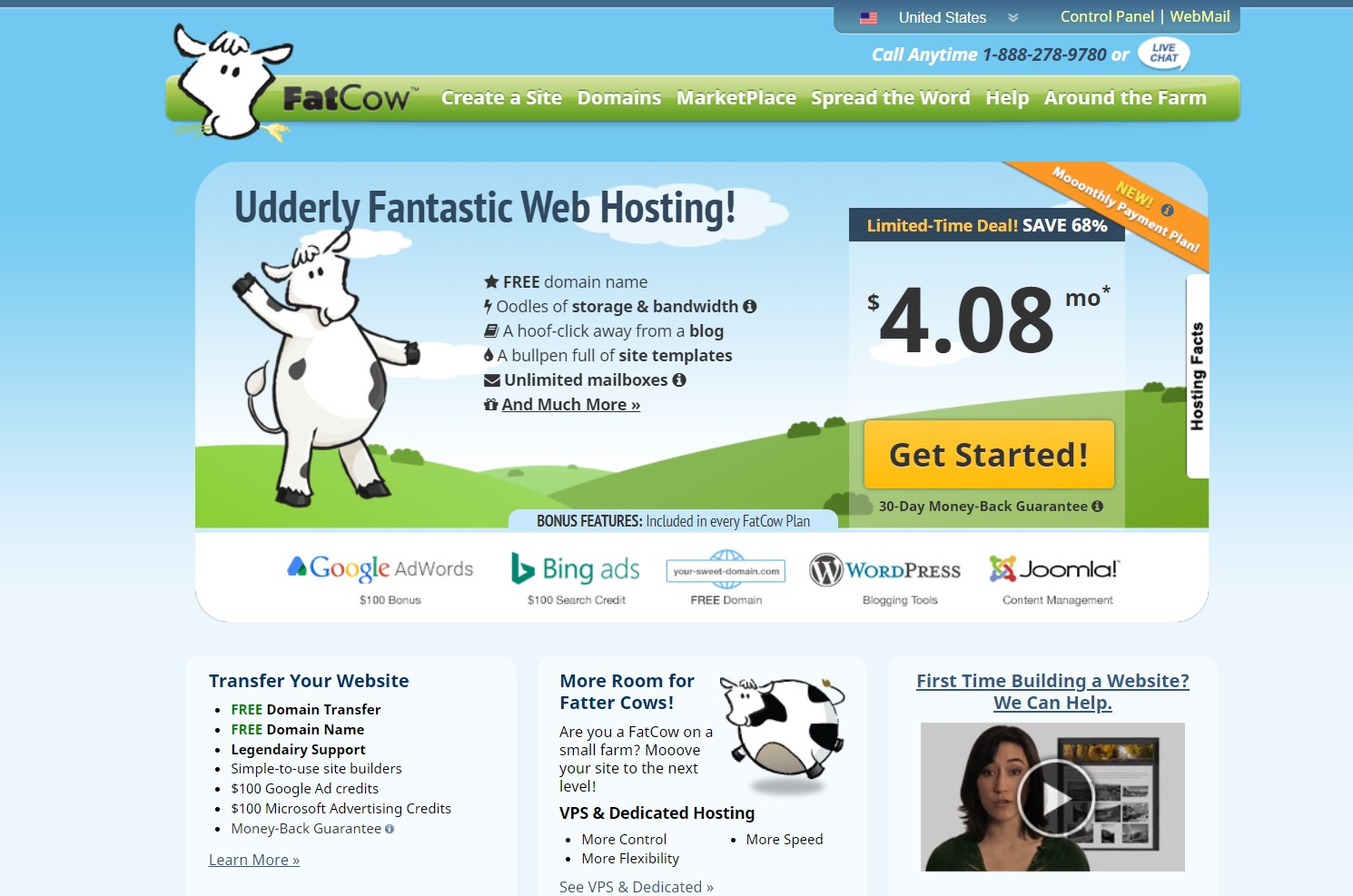 Final Verdict
FatCow is an amazing blend of budget and performance. There are other prominent hosts who offer the same features just like how FatCow does but the only difference here is that FatCow offers all these great features at a cheaper price and this is where you can get the bang for your money. This web host is highly recommended folks!